Getting to Roppongi
Roppongi is located in the heart of Tokyo, the capital of Japan. There are two main points of entry into Tokyo: Tokyo International Airport and Narita International Airport. Getting to Roppongi from Tokyo International Airport is particularly easy, only requiring a 60-minute trip on public transportation.
Most people traveling from Tokyo International Airport to Roppongi use either the Tokyo Monorail or the Keihin Kyuko railroad. The Tokyo Monorail route to Roppongi gives riders clear views of Tokyo Tower, Rainbow Bridge, and, if the sun is out, even Mt. Fuji--the ride from the airport to the city is a sightseeing trip in its own right.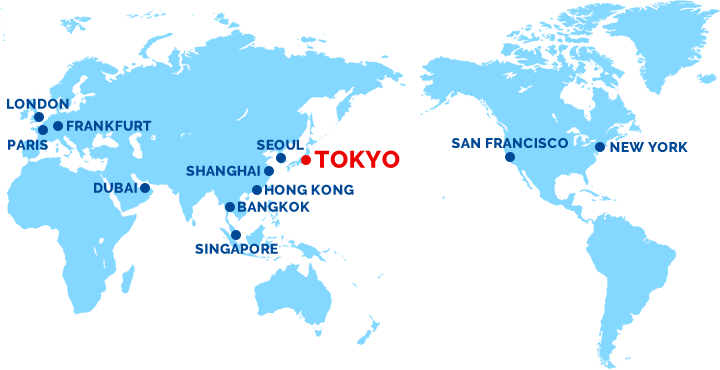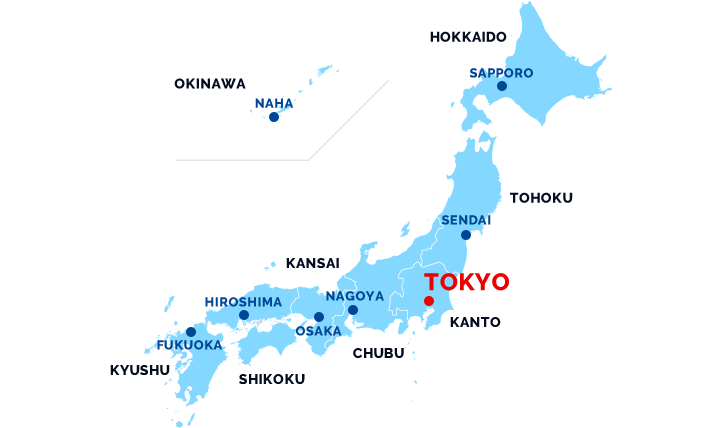 Location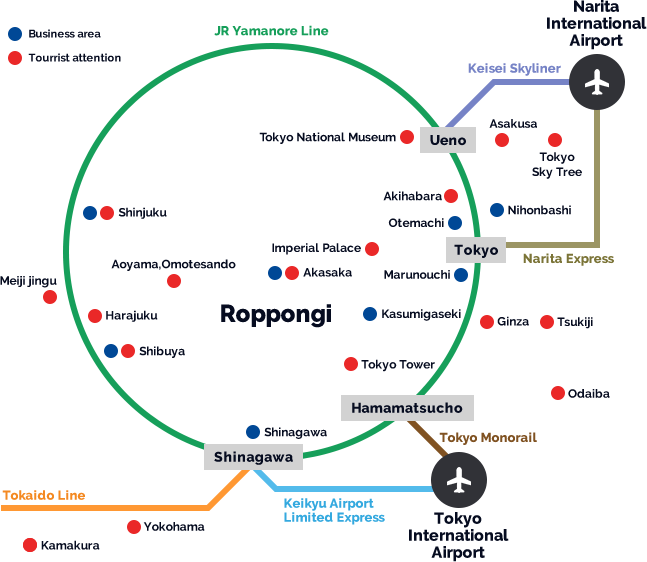 Flight Time
This is a list of cities that Tokyo International Airport International Terminal offers flights.
"Flight Time" refers to the approximate duration of flights from Tokyo International Airport to their destination.
| | | |
| --- | --- | --- |
| HONG KONG | Asia-Bound | 4:30 |
| SHANGHAI | Asia-Bound | 3:30 |
| BANGKOK | Asia-Bound | 6:30 |
| SEOUL | Asia-Bound | 2:00 |
| SINGAPORE | Asia-Bound | 7:00 |
| NEW YORK | US-Bound | 13:30 |
| SAN FRANCISCO | US-Bound | 11:00 |
| FRANKFURT | Europe-Bound | 12:00 |
| LONDON | Europe-Bound | 12:00 |
| PARIS | Europe-Bound | 12:30 |
| DUBAI | Middle-East and Africa-Bound | 10:00 |